Posted by Richa Goel on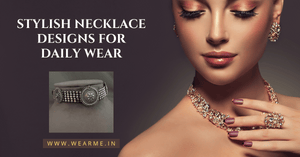 In the realm of fashion, accessories play a crucial role in enhancing our outfits and reflecting our personal style. When it comes to daily wear, a stylish necklace holds a special place in our ensemble. It has the power to elevate a simple outfit into a fashion statement, adding a touch of elegance and charm to our everyday look. We understand the importance of finding necklaces that strike a perfect balance between style, comfort, and versatility.  Importance of Stylish Necklaces for Daily Wear: Stylish necklaces have the ability to transform an ordinary outfit into something extraordinary. They act as focal...
Posted by Richa Goel on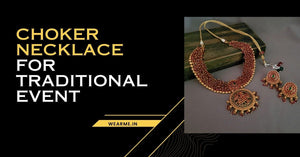 Are you in search of the perfect accessory to elevate your traditional attire for special events? Look no further than choker necklaces! At 
WearMe.in
, we take pride in offering a stunning collection of choker necklaces that are designed to add a touch of elegance and sophistication to your traditional ensembles.